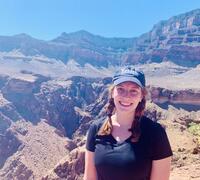 Hannah Armistead
Hannah (she/her) is from Nashville, TN and is majoring in Cognitive Science with a particular interest in behavioral economics. She has enjoyed pursuing these interests in the Levy Decision Neuroscience Lab for the last few semesters. Outside of class, she is a cheerleader, a campus tour guide, an avid intramural athlete, and she is involved in the Christian community at Yale. She loves hiking, reading, and adventuring with friends, and she can't wait to welcome BK '25 to the BEST residential college at Yale!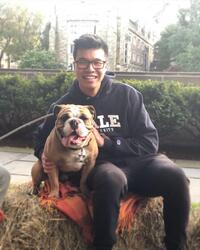 Matt Chin
Matt (he/him) is a proud first-gen student born and raised in Malden, Massachusetts. He is double majoring in Statistics & Data Science and Psychology. At Yale, Matt is an undergraduate research assistant for the Visual Cognitive NeuroscienceLab where he spent a summer exploring the structure of convolutional neural networks.
Outside of academics, Matt is passionate about fostering educational opportunity and campus community. He is a former co-director for Splash at Yale as well as a peer mentor for the STARS program. Of course, he also has a deep love for all things Berkeley, serving as a liaison for the Berkeley Fellows Mentorship program as well as a coordinator for the BK Thunderfloqs program this year.
In his free time, Matt enjoys running in New Haven, playing the Steinway pianos in Berkeley, and keeping up with the Boston sports teams. He is incredibly excited to be a Froco and cannot wait to meet the Berkeley class of 2025!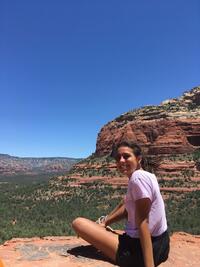 Savannah Crichton
Savannah (she/her) is from Arizona, and has been pursuing studies in engineering, user experience, and art. At Yale, she served at the Dwight Hall Center for Public Service and Social Justice, worked as a Berkeley aide, collaborated with HAVEN Free Clinic through Design For America, and tried other miscellaneous activities such as writing for the human rights journal and frolicking in Danceworks. After her junior year she took a leave of absence, during which Savannah led the user experience research initiative at Wellinks (a medtech company in East Rock) and worked as a pastry chef assistant at Union League Cafe. This summer, she is conducting research aimed at encouraging mindful eating and promoting the health benefits of social mealtimes. Savannah also enjoys hiking, painting, and carving block print designs, and is notorious for her elaborate dinner parties. She is so looking forward to meeting the class of 2025 and sharing all the reasons she loves New Haven!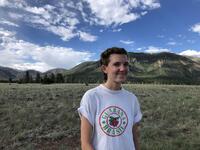 Charlotte Emerson
Charlotte (She/Her) is from Los Angeles and is an English major in the creative writing concentration. During her time at Yale, she has served as a FOOT leader, a Communication and Consent Educator (CCE), a Berkeley Head of College Aide (where, cooking in the buttery, she developed her deep appreciation for american kraft singles) and a farm manager at the Yale Farm. She is interested in food and agriculture and took the year off between her junior and senior year to pursue these interests. She worked at an organic vegetable and flower farm in Connecticut, a local food pantry, Loaves and Fishes, and as a line cook at Tavern on State in New Haven. She loves to run, swim, cook and draw and is so excited to share her interests with the Class of 2025!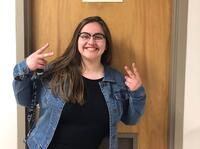 Jackie Folmar
Jackie (she/her/hers) is an Ecology & Evolutionary Biology major. Alongside her B.S. in E&EB, she is concurrently pursuing an M.P.H. at the Yale School of Public Health, so she'll stick around Yale for what she likes to call her "super-senior" year after her tenure as a FroCo. She finds microbes, evolution, and vaccination policy fascinating, so she has chosen to research all three in her aforementioned degrees. At Yale, Jackie has been involved in multiple service organizations and nonprofits. She served as president of Splash at Yale, an educational nonprofit, in addition to working as a volunteer college advisor for Matriculate for the last three years. In the last year, Jackie has taken classes from home in the suburbs of Chicago, and during that time her family got a quarantine puppy who she loves very much, so she plans to inundate people with pictures of her dog, Wrigley. If his name wasn't a dead giveaway, Jackie is an avid Cubs fan who will gladly watch a baseball game and score it in her notepad. When not on West Campus for her lab, Jackie can usually be found somewhere in Berkeley College. After she graduates, she hopes to reclaim her spot atop the Subway Surfers weekly leaderboard and seek out the 'Yelp Elite Squad' status, aside from finding a job.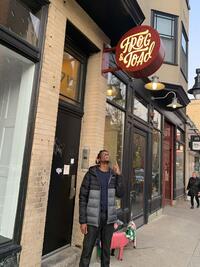 Abraham Mensah
Abraham (Kofi) is originally from Ghana, and is super psyched to meet BK '25!  He is a computer science major, but his interests don't end behind his laptop screen. He also loves watching musicals (and movies), running, playing soccer, board games, petting dogs and cooking. During his time at Yale, Abraham has been on the Financial Aid committee, the YAAPD (Yale Association for African Peace and Development) board, a Splash Administrator and a Project Nsesa Ambassador. He can't wait for you to join the best college on campus!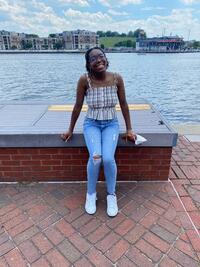 Ngozi Okoli
Ngozi (she/her) is a Sociology Major and Global Health Scholar from Glenview, Illinois. With a passion for medicine and public health, she will be pursuing her Master of Public Health through Yale's BA-BS/MPH 5-year program, hopefully followed by medical school. Outside of the classroom you can catch Ngozi dancing to throwbacks (think early 2000s) or watching Grey's Anatomy (she is pre-med after all). In terms of extracurriculars, she volunteers with the American Red Cross at Yale and at Yale-New Haven Hospital (pre-COVID). She also works with STEM & Health Equity Advocates (SHEA) to host workshops on different health equity topics. Having worked as a peer liaison with the Afro-American Cultural Center (a.k.a. the House) and as a peer tutor for First Year Organic Chemistry, she cannot wait to continue working with first years as a FroCo for the Class of 2025!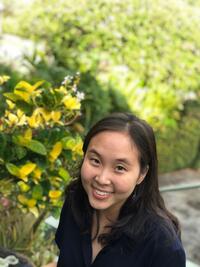 Isabelle Rhee
Isabelle (she/they) is an Ethnicity, Race, and Migration major and human rights scholar from Honolulu, Hawaiʻi by way of rural Illinois, Boston, and South Korea. Outside of her studies, she has served as the president of Jook Songs spoken word, edited for Yale's political magazine, volunteered with the Yale Prison Education Initiative, and co-founded Yale's first BTS fan club. As a current Academic Strategies mentor and former Peer Liaison with the Asian American Cultural Center, she loves to support students through their transition to Yale. In her free time, she enjoys writing poetry, reading, curating Spotify playlists, watching K-dramas and (re)watching The Office, and taking long walks. This summer, they are also trying to get into acrylic painting while interning at a housing justice organization and working on their senior thesis—tentatively on the history of the carceral system in Hawaiʻi. They are absolutely thrilled to be a Berkeley FroCo this coming year and cannot wait to shower love on the class of 2025. First-years: if you ever need a late-night study buddy, want to talk astrology or BTS, or are looking to explore and appreciate the city of New Haven, you've got a friend in me. :)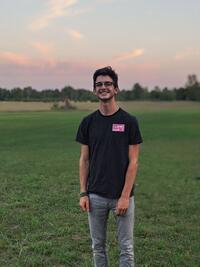 Charlie Uchno
Charlie grew up in Bloomfield, Michigan, and studies Physics and Economics. Outside of the classroom, he has a passion for building community and serving individuals with special needs. This has led him to teach swim lessons with Yale's SNUGS program and spend weekends volunteering with the Cedarhurst school just north of Yale's campus. He also loves being outdoors, and spends much of his time biking, hiking, and working as a summer camp counselor.