The primary responsibility of the residential college Dean is to supervise the academic progress of students and advise them throughout the process of selecting courses, picking a major, and completing graduation requirements. Because academic success is often closely connected to non-academic concerns, however, the Dean is also a great resource for a wide range of other matters, including everything from personal crises to post-graduation plans. In cases of incapacitating illness or family emergency, the Dean is authorized to postpone deadlines for academic work or final exams, so it is important and wise to be in close touch with her as soon as possible when these things arise. The Dean also oversees room draw and student housing.
Brianne Bilsky, Residential College Dean, Berkeley College
Brianne Bilsky is the Dean of Berkeley College and a Lecturer in the English Department.  She earned her Bachelor of Arts in English from Washington and Jefferson College and her Ph.D., also in English, from Stanford University. Her teaching and research interests include literature and war; rhetoric and composition; media and information theory; and pedagogy.
Prior to Yale, Dean Bilsky, was an assistant professor of English at the United States Military Academy in West Point, NY and comes to Yale with experience advising and mentoring undergraduates. At Stanford, she served as a resident assistant director for the Bing Honors College, living among and advising summer students preparing to write their theses. As a dean and administrator at Washington and Jefferson, she worked extensively with first-year students making the transition to college, created a peer-mentoring program, and prepared students for competitive national fellowships. And as a member of the Washington and Jefferson faculty, she taught in a first-year program that created and strengthened links between students' residential and academic environments.
Originally from the Pittsburgh area, Dean Bilsky has lived and worked on both the West and East Coasts, most recently spending the past four years in the Hudson Valley. She is an avid sports enthusiast, hiker, and traveler.
Dean Bilsky lives in the Dean's Suite in Berkeley south court.  She can be reached at brianne.bilsky@yale.edu.  To schedule an appointment, please contact Damaris Cardona at (203) 432-0502 or damaris.cardona@yale.edu.
Damaris Cardona, Senior Administrative Assistant II, Berkeley College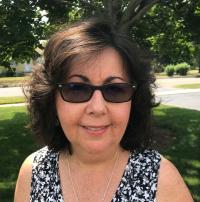 Damaris Cardona is the Senior Administrative Assistant II, Berkeley College Dean's Office. Damaris organizes student registration and oversees course schedule deadlines. She is often the first person to contact if you have questions regarding academic requirements. Likewise, if you need a copy of your unofficial academic record, wish to make a change to your course schedule, would like to apply for a tutor, or require an academic form of any kind, you should come to the Dean's Office and speak to Damaris. You can also talk to her about the dossier service available at the Dean's Office, by which your letters of recommendation can be kept on file and upon your request be mailed to law or graduate schools or places of employment. Need an appointment to meet with the Dean? Either phone or stop by the BKDO and she will arrange it. If you choose to stop by the BKDO for no particular reason, there's always a great supply of candy available for those of you who have a sweet tooth.