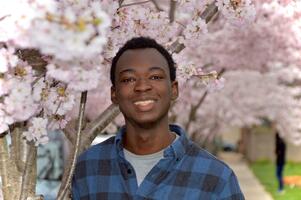 Kwaku Acquah
Kwaku (he/him) is from Annandale, Virginia and is majoring in Cognitive Science with interests in social development and identity. He currently works as a research assistant in the Affect Regulation and Cognition Lab. Outside of classes, Kwaku is involved with Yale Emergency Medical Services as an EMT, works as a vaccinator for Yale Health, is involved in the Christian community at Yale, and volunteers as a camp counselor in the summer. If he's not hanging out with friends, then chances are he's probably in the buttery. Otherwise, he enjoys talking about all things psychology, composing and arranging music, practicing guitar, watching crime/mystery shows, rock climbing, and playing Super Smash Bros. He is incredibly excited to be a FroCo and meet everyone in the fall!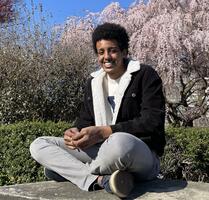 Estephanos Bekele
Estephanos (he/him) is an Economics and Mathematics joint major from Addis Ababa, Ethiopia. At Yale, he has served as a research assistant on two projects in the Economics department both exploring the effect of gender and race discrimination on career trajectories/outcomes. Outside of academics, Estephanos has been able to explore his various interests at Yale through his involvement in clubs such as Kitchen2Kitchen and MathCounts, and being a Yale Young African Scholars mentor. In his free time, he loves watching and playing basketball, binge watching pretty much any Netflix show, painting, and playing volleyball. He is looking forward to meeting the Class of 2026 and introducing them to what is objectively the best residential college at Yale!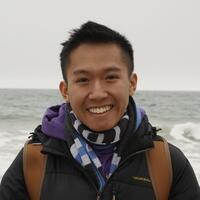 Alex Chen
Alex (he/him) is a proud New Yorker from Queens, NY. (Most of his family is from Fujian, China!) He is double majoring in Computer Science and Ethics, Politics, & Economics, with a concentration in digital infrastructure and American political institutions. He meditates with the Yale Buddhist Sangha, writes with TEETH Poets, choreographs for Danceworks, tumbles with Yale Club Gymnastics, and teaches as a ULA for the CS department and with Splash. He enjoys cooking at the AACC, building things at the CEID, and running with friends. His YouTube feed largely consists of ASMR videos and clips from Parks and Recreation, Black Mirror, and American Horror Story. He loves discussing social impact and tech ethics — he'll be researching surveillance capitalism for his senior theses! Once upon a time, he may have operated a Tumblr, drawn Pokemon fanart, and developed indie psychological horror video games. He is thrilled to be a Berkeley FroCo, and he is so so SO excited to meet and support the Class of 2026! 
Katherine Matsukawa
Katherine (she/her) is an Ethics, Politics and Economics major and Ed Studies Scholar who calls Boyle Heights, California home. Outside of class, she's involved in Chi Alpha Christian Fellowship and plays cello with the Davenport Pops Orchestra, and has worked at the Office of Procurement and the Fortunoff Holocaust Video Archives at Sterling Memorial. She's also loved working with the team of high school students in Diversify Our Narrative, an anti-racist curriculum advocacy organization. In her free time, you can find her reading, playing basketball, thrifting, and watching any and all Jennifer Lopez movies.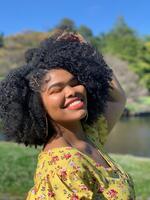 Yamil Rivas
Yamil (she/her/ella) is actually a rare FroCo in that she is nott a senior buttt a second semester Junior #Classof2023.5. She is pursuing a B.S. in the Applied Mathematics Major and is interning at FOX Technology in the Data Analytics and Insights department for Summer 2022. She is a Questbridge and Gates scholar, if any of the FGLI's relate! At Yale, she spent so much of her time in the cultural centers and, of course, Berkeley! She has been a Berkeley College Aide since her first year, while also working at the Latinx Cultural Center La Casa Cultural as a student coordinator. In Spring 2021, she was employed by the Afro American Cultural Center as a Student Assistant for the 50th anniversary of the center! Of course your Yale experience will be incomparable to hers which was consumed by a pandemic!
She is a (hyper)proud Dominican immigrant and moved to Providence RI in 2011. So of course, she is a member of Yale's Premier Latin Dance Group, Sabrosura and Co-President of the Dominican Students Association QuisqueYalies! She has also served as Co-President for the Yale Latinx Professional Development group, SUBE. and will serve on the board of the Yale Caribbean Students Organization. Her identity and communities are very important to her so she has made it a priority to uphold them within her ivy league minority experience. She is very extraverted and outgoing and needs to be in spaces where that is embraced.
For this year her priority is to guide her frosh in whatever way they need! and go through their ups and downs with them.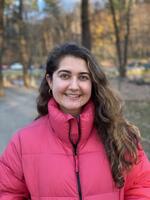 Melia Young
Melia (she/her) is originally from Wailuku, Hawaiʻi and lives in San Francisco, California. She is majoring in History, with a certificate in Medieval Studies. Melia is an assistant archivist at the Manuscripts and Archives Library and will participate in an archeological excavation in Wales this summer. Melia is also an Education Studies Scholar and teaches Sunday school at her church on the weekends. Her interest in education studies lies in indigenous pedagogies and trauma-informed early childhood education. At Yale, Melia counsels for a hotline service and is a board member for multiple environmental organizations. She has also written and acted for the Yale Indigenous Performing Arts Program (YIPAP). In her free time, Melia enjoys sitting in the sun and journaling. Additionally, she loves making things like candles, makeup, toothpaste, and jewelry. Melia is excited to welcome the Class of 2026 to campus and watch them delight in the beauty of New Haven.