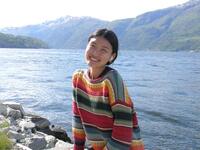 Cheryl Chen
Cheryl (she/her) does not know what to say when people ask about her hometown because she has lived everywhere: Maryland, Nebraska, Illinois, Connecticut, and now Washington in Seattle! She studies Molecular, Cellular, and Development Biology and Energy Studies and intends to go to medical school — but also wants to learn about public health's intersection with climate change, hike Mt. Fuji, and read a few more books just for fun beforehand. Cheryl has engaged with all kinds of research, from basic science research in neuroscience to hydropower field work in Norway, which brought her to the Arctic Circle this past summer. Outside of academics, she serves local residents affected by food insecurity via the Yale Community Kitchen and worked as a CCE to improve the sexual culture on campus. Cheryl loves picking up new hobbies and setting random goals, and she currently wants to complete all of National Geographic's World's Best 20 Hikes before she turns 30. She cannot wait to meet the Class of 2027 and hear about their summers soon!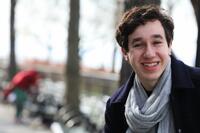 Benjamin Everett-Lane
Ben (he/him) studies Environmental Science and is pursuing certificates in Statistics and Chinese with specific interests in climate science and communication. Originally from Brooklyn, Ben spends most of his time doing jigsaw puzzles, biking around New Haven, or pranking his friends. Outside of these big commitments, he can occasionally be found working as a research assistant for the Yale Program on Climate Change Communication, aiding the Office of Sustainability, or planning events for Berkeley. He is incredibly excited to meet everyone in the class of 2027!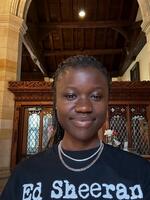 Thembi Gausi
Thembi (she/her) is a Mechanical Engineering major interested in African Education. She was born in Blantyre, Malawi and was raised in Harare, Zimbabwe. At Yale, she has served as the Co-vice President of the Yale African Students Association and has worked as a BKeautiful Berkeley Aid as well as a BK Dining Hall student manager. During her summers she has taught as a YYGS and YYAS (Yale Young Global/African Scholars) Instructor and has taken a gap semester to work on an independent project. This project worked with high schools and their students to increase access to and awareness about tertiary education opportunities. Outside academia, Thembi is an avid lover of sports, supporting the Arsenal and loves to join and watch pick-up games. She is also a lover of music, especially African music, and she cannot wait to enjoy this upcoming academic year with the class of 2027 and the rest of Yale!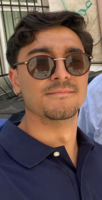 Diego Lopez
Diego Lopez (he/him) is from Los Angeles, California, majoring in Political Science, with a certificate in Human Rights. At Yale, Diego is involved in supporting advocacy and policy organizations and mentoring students. Outside of the classroom, you can catch Diego supporting Chelsea F.C., working out at Payne Whitney Gym, or talking politics in the BK dining hall. If you ever want to catch a coffee or bubbly with Diego and relax on Cross Campus, just let him know! Ask him about working on political campaigns and government, practicing mindfulness and positive mental health, or finding your people at Yale. He can't wait to be a Froco this year and support the class of 2027.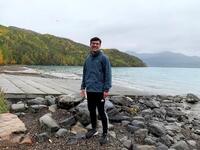 Mark Matera
Mark (he/him) is from Portland, Connecticut, majoring in Cognitive Science with a focus in decision-making and behavioral economics and pursuing a certificate in Statistics and Data Science. Outside of the classroom, he is involved in Yale Undergraduate Capital Partners, Kesem at Yale, and GRC Yale. In his free time, you can find him running the trails at East Rock, practicing bass guitar, or lounging in the Berkeley hammocks. If you're prepared for a long conversation, ask him about the New Haven food scene, startups/entrepreneurship, Anderson .Paak, or the latest recipes he's tried. He's stoked to be a Berkeley froco for this year and can't wait to help the Class of 2027 explore Yale and New Haven!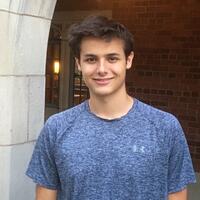 Matthew Meyers
Matthew (he/him) is from Connecticut and is majoring in Political Science and Statistics & Data Science where he is interested in how to improve and reform democracy and in data-driven public policy. Outside of classes, he's on the Yale Undergraduate Moot Court Team and in the Independent Party of the Yale Political Union. You can often find him on the Berkeley Basketball court and is always looking for a game. In his free time, he loves going for bike rides, watching sitcoms, playing board games, looking up obscure baseball stats, playing in Intramurals, exploring New Haven restaurants, and finding time to spend outside. He is very excited to meet the Class of 2027 and help make sure they have the best first year at Yale!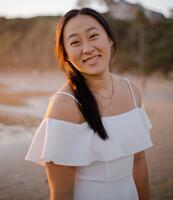 Julia Wang
Julia (she/her) is super excited to be a Froco this year for Berkeley College, the best college at Yale! She is majoring in Molecular, Cellular, and Developmental Biology on the pre-medicine track, and is also part of the Education Studies Scholars Program. Outside the classroom, she is involved in Kesem at Yale, works as a campus tour guide, and is a dedicated patron of the Yale Symphony Orchestra. Ask her about Taylor Swift songs, anti-racist education principles, shabu hot pot, her hometown in Southern California, skirt-and-sweater weather, or the superiority of white cheddar Cheez-Its.